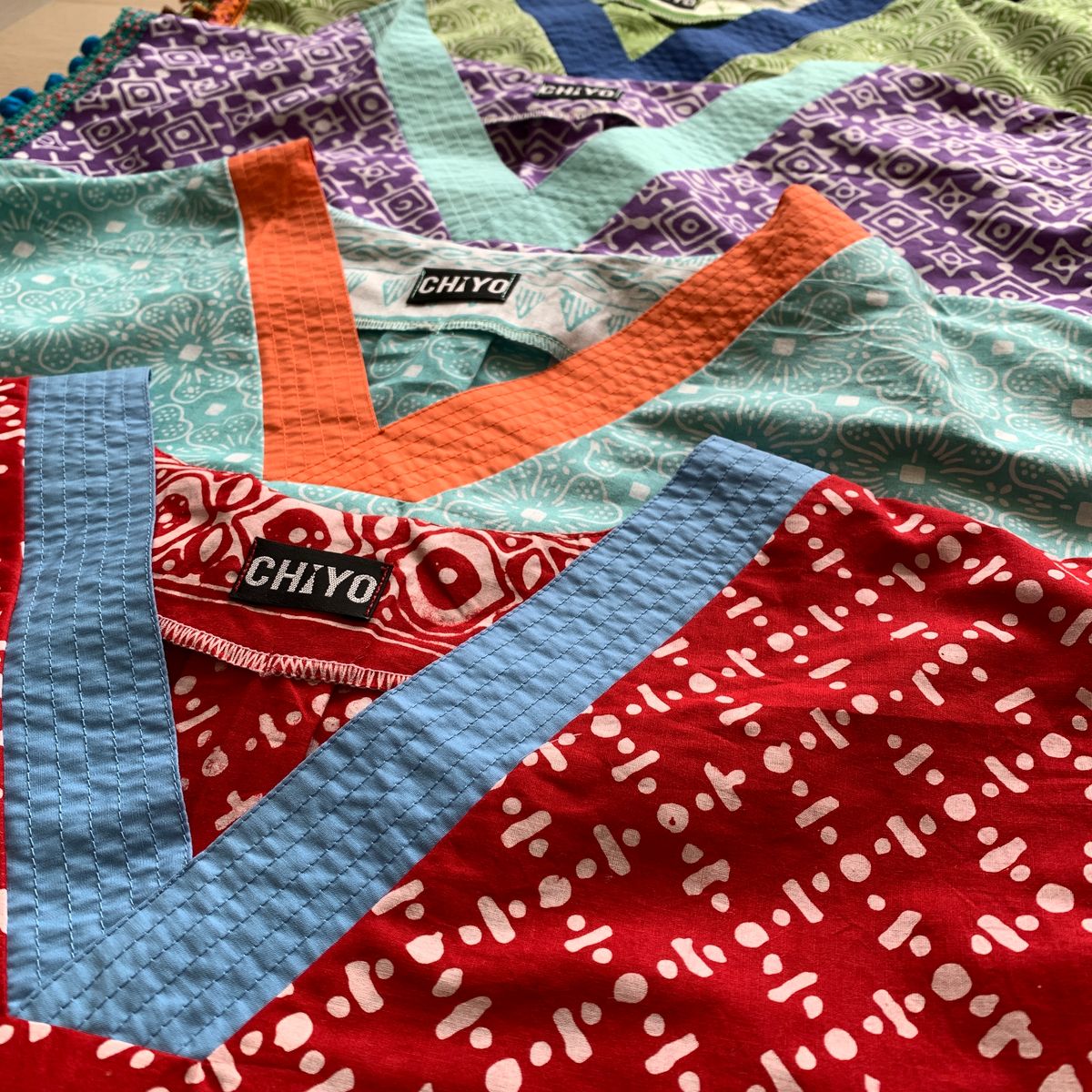 We have new KUMI TOP in store - all 22 combinations (and most of them are one offs)
The kumi top design was inspired by a combination of tropical wear and Japanese aesthetic. This can be seen by the design's loose cut, batik material, and the signature kimono neckline.
Every top is matched with either pom pom or tassel trims at the sleeves.